"Very irresponsible" – Gov. Wike dragged for giving Burna Boy land, money and N10M each to artistes - Photo
The executive governor of Rivers State, Dr Nyesom Wike has received heavy criticism from people after he gifted Burna Boy a piece of land and money to build on it.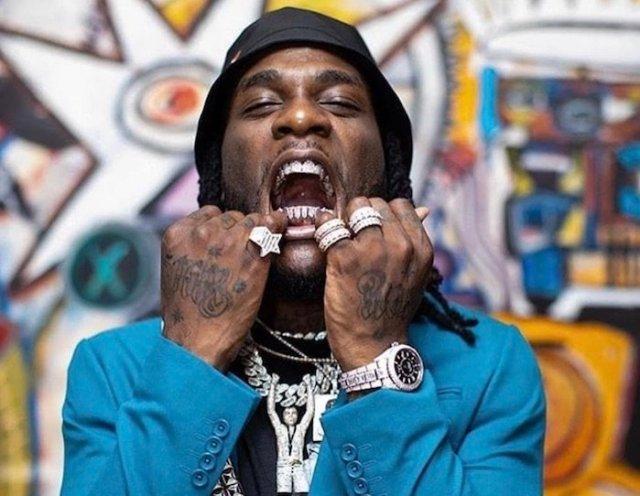 Recall that in a previous report, Nyesom Wike as a sign of appreciation and encouragement for winning the Grammy award, gifted Burna Boy a land in Old GRA, Port-Harcourt and some amount of cash to facilitate any project he wishes to execute on it.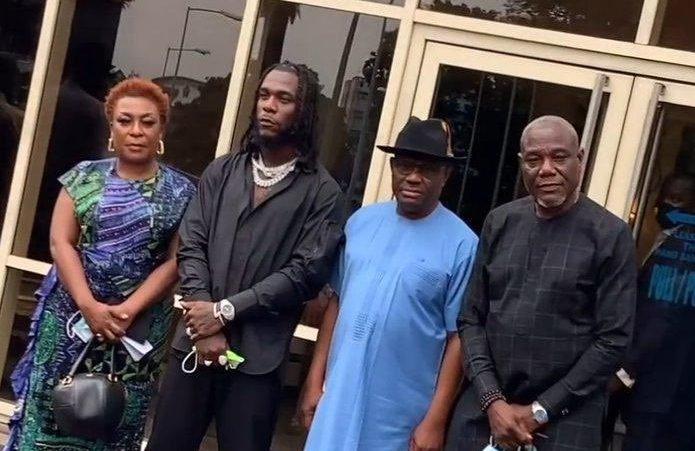 Wike also promised a cash reward of N10M each to all the artistes that performed at the Burna Boy's homecoming concert.
This magnanimity of his has subsequently witnessed huge criticism and slam as people considers it as an irresponsible and insensitive act on the part of the Rivers State Government.
See reactions below: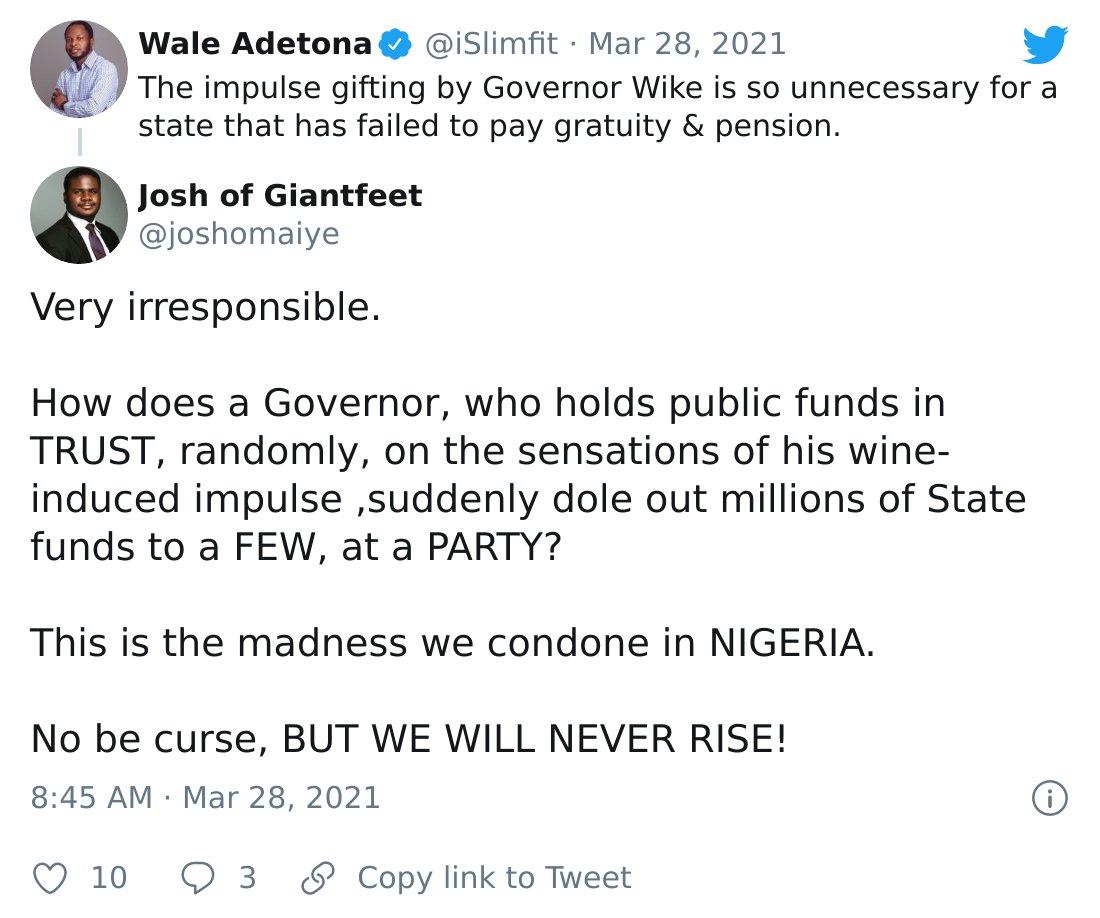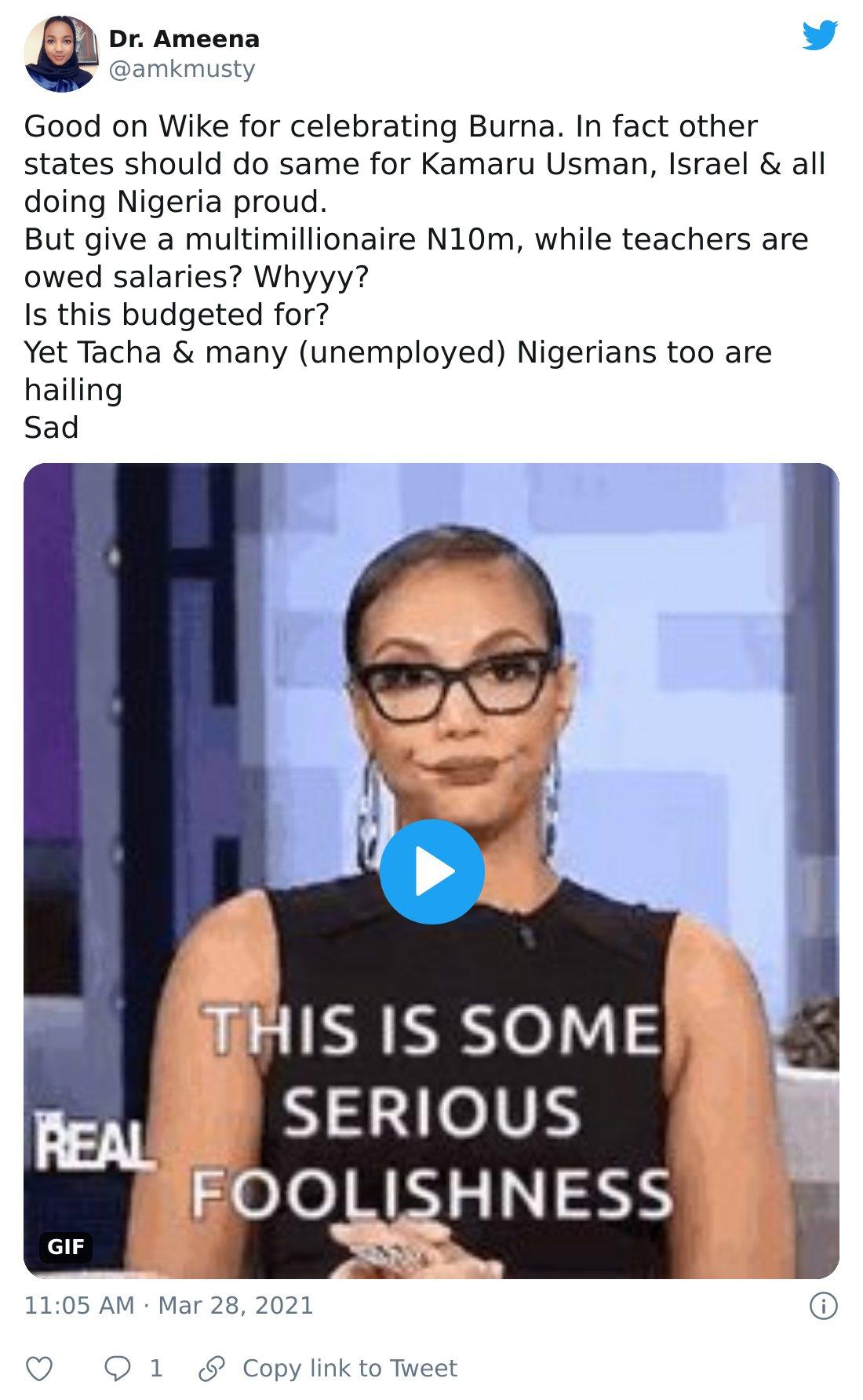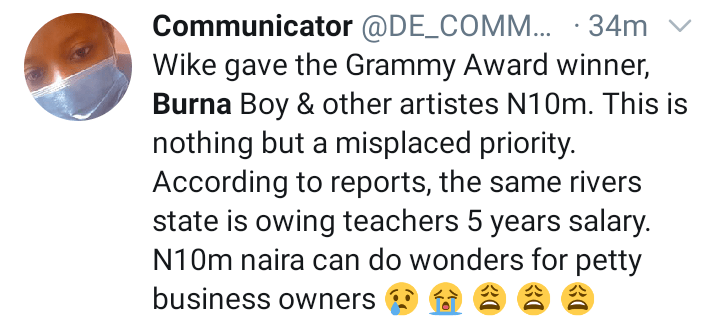 ADVERTISEMENT
Join Keep helping people International Now
Read news and earn N20,000
Refer friends and earn N2,000
Upgrade your account with N2,000 and earn instant N10,000
Answer questions about Business and earn N20,000.
Bonus For You: The first 100 people in your state to register and quickly upgrade will receive N100,000 none refundable empowerment fund. Don't Miss This..... SIGN UP NOW